The Bandee Introduction – Gotta Get The Bandee!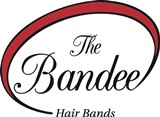 Following on from the astounding results achieved for The Bandee upon their client engagement with us (Press Release The Bandee) the Golf Belles proudly introduces the all new marketing video featuring the multipurpose sports hairband in a starring role in this wonderfully authentic presentation.
Golf style, fashion and function with The Bandee. Comfortable, easy to wear, easy to play golf, with a built in magnet to hold your ball marker.
Gotta Get The Bandee!
http://youtu.be/M6Dc8Kr6y9o?hd=1