Fabulous Looking Outerwear – Stay Warm & Look Great!
Oh the weather outside is frightening….OK maybe not everywhere but if it's a little chilly where you live and you need a few extra layers to keep you warm on the course – here are some fashion forward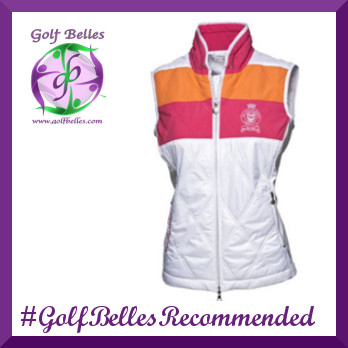 choices!
I love my white rain pants – great for warmth on cold days and for when it rains. We ladies can keep warm and look great!
Visit Golf Belles 30 Days of Christmas for more gift ideas for the golfer on your list! #golfbellesrecommended