Better Vision Equals Better Performance
The athlete in your life will love a stylish new pair of sunglasses!
In our quest to bring you 30 days of Golf Belles Christmas, we've thought of nearly everything a golfer needs to help make your shopping a little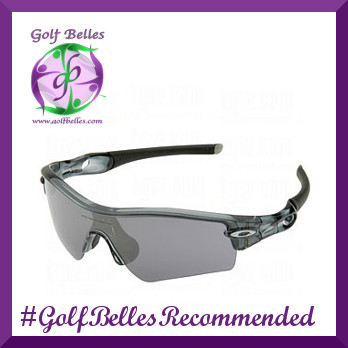 easier this year. Sunglasses are the finishing touch for both men and women when it comes to golf fashion! Improve your game? You bet! After all, who doesn't want to make the better shot, the better play and have better bragging rights!
Love Oakley performance vision! Oakley Radar Series Sunglasses come in a variety of lenses, for different purposes. If you're not sure what's best for golf – check this out:
Path/Jet Black/G30 Vented Lens
Sport performance lens for flat to medium light. Rose base with a subtle Iridium® coating to improve contrast and depth perception in blues and greens. Excellent for golf!