The '3 SECOND' Rule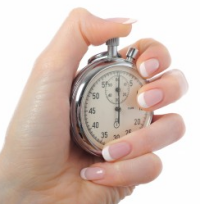 Your website has 3 SECONDS to grab your visitor's attention & deliver your 'Value Proposition' based message to those visitors why they should care about you and your message – or they'll leave.
Most business owners are not aware there is the "3 SECOND" rule; because of this traffic appears low, and %bounce rates are high (time it takes for a visitor to leave your site's page to visit somewhere else).
We would love the opportunity to show you how to take your business vision and transform it into a value proposition message that will resonate with your audience.
What exactly is a 'Value Proposition Message'?
It is the message you deliver front and center at every engagement with you, your brand, your business. It tells people right up front the NUMBER 1 thing that makes them want to stay with you and hooks their engagement longer.
What is the key to a GREAT message, you may ask?
Simply put at all times when speaking with your audience, at every turn, in every topic of conversation and communication, no matter where it is, ALWAYS provide them an message that clearly answers their NUMBER 1 question… "What's in it for them?".
The bottom line – you need to encourage people to stay on your website longer. You want them to engage with you and join your following and advocate for your brand everywhere they can.
We would love to give you the steps on how to do it.
Because you want Results, REAL Results!!!